WATCH HERE: NYPD - FDNY - Aaron Judge Through Aaron Judge's custom cleats, Baseball Lifestyle 101 produced a memorial piece honoring the First Responders of September 11th on its 20th anniversary. BL's Media Director Josh Gerson sat down with the Presidents of the NYPD and FDNY Baseball Teams to ask them about their heroism in New York City. We also filmed the creation of the cleats Aaron proudly wore on September 11th, 2021.
---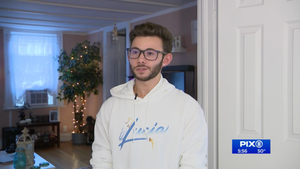 ...LONG ISLAND — A young entrepreneur from Long Island has taken his passion for painting baseball cleats into a big league business.
All from the confines of his bedroom, PIX11 News got to see how his creations have caught the eye of some hometown heroes...
---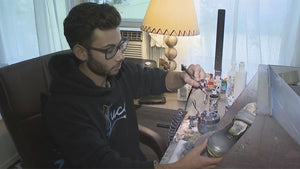 ...And the world has now seen DeLucia's handiwork. Besides Alonso, there's also David Wright, Doc Gooden, Robinson Cano and the big guy from the New York Yankees...
---
"He asked if it was cool if he sent a couple pairs of cleats for himself and a pair for his buddy, Aaron," said DeLucia, who was working at a bakery at the time to help pay for college. "His buddy was Aaron...
---
Here are the Titles and Links to all of Lucia's YouTube Videos.